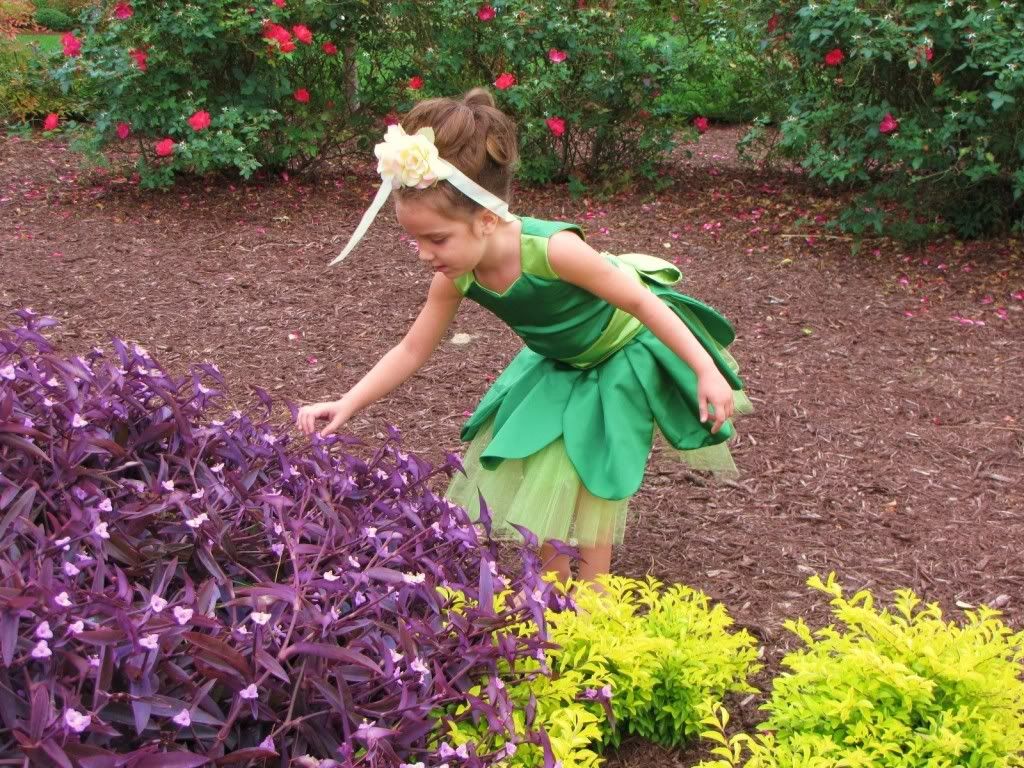 Here is my very first garment created since I began sewing a month ago. I must admit, I have been patting myself on the back all day. The sense of pride and
accomplishment
is wonderful. The AHHHHHHS and OOOOOOHS from my Little Princesses (and my Princess Mommy Friends) are just the seal of approval I needed to hear!
For this costume, there is only
ONE
seal of approval that REALLY matters. That of our darling little Princess Elisia from Panama City, Florida. Princess Elisia and Princess Shaeli grew up together and have shared tea parties, sleepovers, birthdays, trips to the beach and countless hours of dress-up. Alas, there's one event the girls were never able to share together....HalloweenTrick or Treating.
Elisia is nearly 5 years old and over the last few years has developed a fear of trick or treating. Well, let me clarify. She loves candy, pumpkins and dress-up, (of course). She's simply fearful of adults in costumes, especially of the scary nature. Regretably, last year she locked herself in her room while the gang went trick or treating. :(
This year Elisia is contemplating Trick or Treating....YEAH! She has shared with her Mom, who shared with me, that Elisia would really like to be Tinkerbell this year.
I rushed over to Jo Ann Fabrics Columbus Day Sale and snagged some great deals on all the supplies for a Tinkerbell costume.
I purchased emerald taffeta, glitter satin and the perfect shade of tulle.
I followed a Simplicity for the top (bodice) and incorporated my own touches to create a truly
ONE OF A KIND
garment.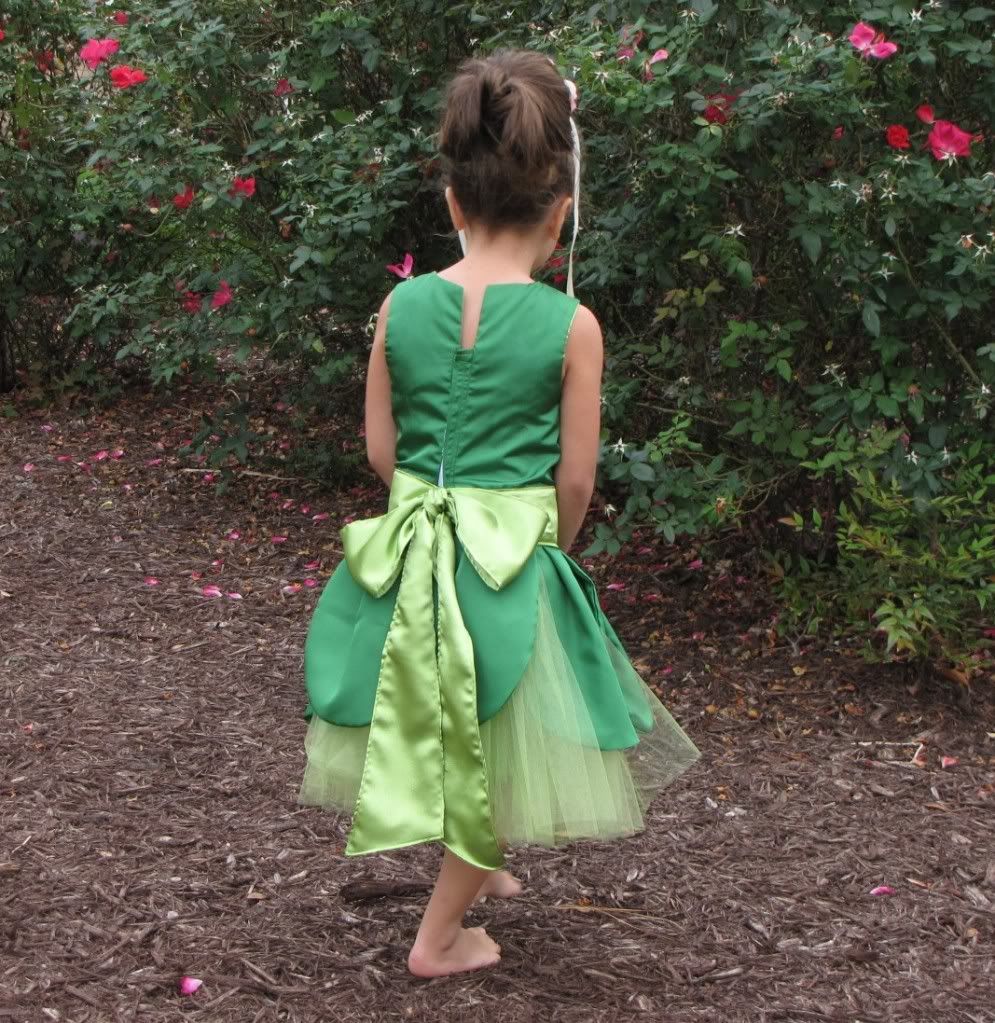 My fingers are crossed that this is the year Princess Elisia ventures out for what will surely be a fun-filled evening of tricks and (mostly) treats!

(below) "MOM! Watch out for the bees for me! And tell me if you see spiders in their webs or biting ants. I think the ground is wet...are you sure this is a good idea?! I'm Serious MOM, look out for bees for me. I'm losing my 'littleness' but I'm still scared of bees and spiders and....just all bugs!"